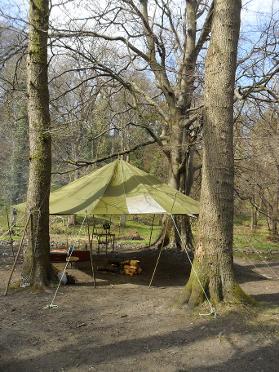 For more information about what we have been doing over the last 12 moths use this link
Latest News
and see what we have been doing, its a form of blog.
They can do all the things that acorn4th do even though they are a not for profit youth organization perhaps if you have children aged 10 to 16 they may want to join have a look it costs you nothing and perhaps they could help!

Thank you for looking at Acotn4th our instructor and founder Alan has now retired but has started a youth organization Adventure Pioneers who also do all the things listed on this website for young people and others please look them up, but please continue to look through this site for information and inspiration all the best Alan thankyou.

We are based in North West Lancashire, and offer a number of unique opportunities for you to take part in one of the oldest forms of camping that dates back to the early pioneers.

This

is camping without tents and using the minimum of equipment, cooking on open fires with or without utensils. We are interested in showing people the beauty of camping with the minimum of equipment using woodcraft, and woodlore.
We offer backwoods and bushcraft training or tailored tuition for Individuals, Small Groups, Families, Schools, Scouts, Youth Groups, Corporate events, Work Shops, shows, etc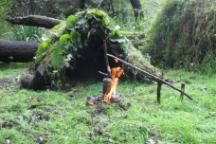 Having completed and passed the Archery GB learning program, Acorn4th now holds an Archery GB Instructors Award, and can now instruct and deliver archery sessions. If you are interested please use our contact page and we will be happy to help.



We provide a number of different courses, including site selection and safety, putting up bashers, shelter building both natural and improvised, safe use of axe and saw, different fire lighting techniques, backwoods cooking, basic knots and lashings, camp gadgets, improvised tools and utensils, making and using camp ovens, plus lots more. all of which can be adapted to your personal requirements; starting with something for beginners, or something for those of you who are a little more advanced.
For the beginner our aim is to start with an introduction into backwoodsmanship that will enable you to gain practical hands on experience without the fear of feeling out of your depth. Each aspect of the course is designed to encourage you to get the most out of the experience, and to improve at your own pace in a friendly and relaxed atmosphere. We also do Pioneering courses, pioneering knot tying and building things with ropes poles and spars, pioneering is ideal for learning leadership skills, and team building, and can be an alternative activity for Schools, Youth Groups, Businesses, and Individuals.

For more information about what we do, or if you want to be on our mailing list you can contact us by using our contact page. or contact the Adventure Pioneers on their website www.adventurepioneers.uk

Copyright © 2011 Acorn4th All Rights Reserved
If you know someone who is aged 10 to16 and interested in joining a youth organization in West Lancashire that dose Pioneering, Backwoods and Bushcraft then tell them to look up the ADVENTURE PIONEERS on their website https://adventurepioneers.uk/